Pamela Rose Toulouse
Pamela Rose Toulouse, Ph.D., is a Professor in the Faculty of Education (Concurrent English Language) at Laurentian University. Her areas of specialty are inclusive education, classroom management, lesson planning, learning cycles, assessment/evaluation, technology, differentiated instruction, Indigenous Education and social justice collaborations. She is a National 3M Teaching Excellence Award Fellow and is known for her dynamic, engaging and impactful approach to presenting.
Dr. Pamela Rose Toulouse is originally from the community of Sagamok First Nation. She is a proud Anishinaabe woman that comes from a long line of educators. Dr. Toulouse celebrates many years of activity (over 27 years) in the formal educational setting, beginning as an elementary school teacher and then finding herself in the role of colleague within the university system. She is well known for her contributions in Indigenous Education. Dr. Toulouse has published well over 55 resources which include books, chapters in books, curriculum pieces, articles, videos, and other key selections.
Dr. Pamela Rose Toulouse has a strong commitment to equity/diversity and passion for education. She chairs various committees, works with a variety of school boards, presents regularly and is active in her areas of research. Dr. Toulouse continues her life journey in the field of education by representing her Nation and profession in a respectful and meaningful way.
Books by Pamela Rose Toulouse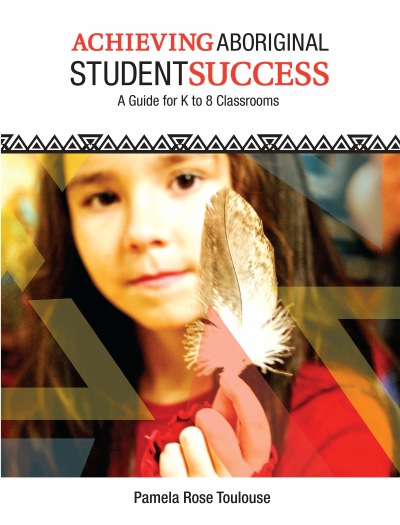 Using Anishinaabe teachings as a model, this book will help you infuse Indigenous perspectives into your curriculum, as well as teach to the specific needs of Indigenous students. Find best practices for classroom management, assessment tools, suggestions for connecting with local Indigenous communities, and much more!