Clayton Gauthier
Clayton Gauthier has apprenticed under the artist Peter George, a Wet'suwet'en master carver. He has also completed murals and carvings for the community of Prince George, British Columbia. Clayton works with youth in the school district and in his home community to share art and storytelling. He is a multimedia artist whose skills include drawing, painting, carving, drum and rattle making, logos, mirror etching, tattoos, graphic art and murals.
Books by Clayton Gauthier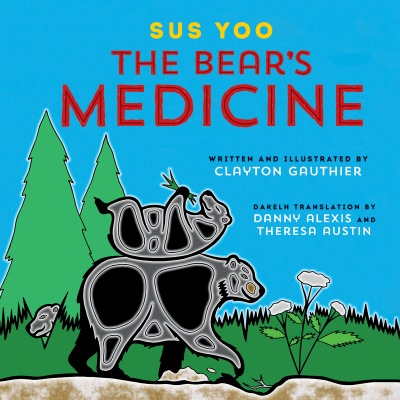 In this dual-language book, a mother bear takes her cubs out on the land to teach them how to survive.