Jaimie MacGibbon
Jaimie MacGibbon is a children's illustrator living in the small mountain town of Nelson, British Columbia. She is a self-taught artist who enjoys working with both traditional and digital media. Jaimie loves using expressive line work, playing with light and creating characters full of life. Her work celebrates the beauty of everyday life, curiosity and imagination.
Books by Jaimie MacGibbon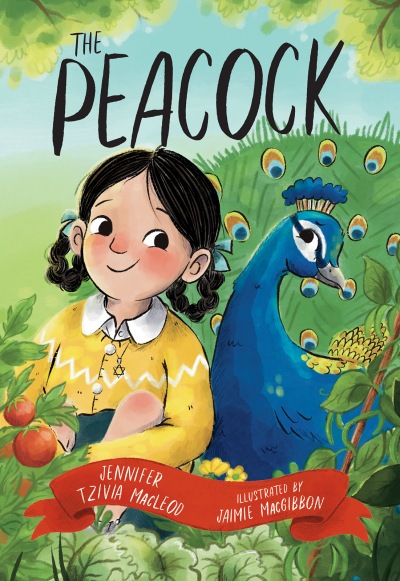 In this partially illustrated early chapter book set in 1947, when a young girl's father is away in Europe helping refugees, she is left to deal with a stray peacock who has arrived in her family's yard, much to her mother's dismay. The girl devises a plan to earn the peacock's trust and return it to its home at the zoo.