Natalie Hyde
Natalie Hyde was born in Fredericton, New Brunswick, and grew up in Galt (now Cambridge), Ontario, where she still lives. She spent most of her childhood collecting crickets, toads and tent caterpillars. Natalie lives with her husband and four children in a house with too many stairs, which they share with a little leopard gecko and a cat that desperately wants to eat him. I Owe You One is Natalie's first book for Orca. To learn more about Natalie, please visit www.natalaliehyde.com.
Books by Natalie Hyde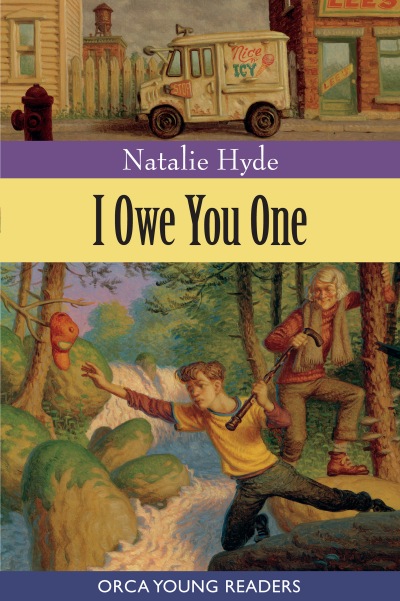 After an old lady rescues him from drowning, Wes considers how to honor his dead father's wishes while repaying what his friend Zach calls a life debt.