Orca Digital Subscriptions

Orca Digital Subscriptions are a unique, easy and cost-effective way to provide ebooks to an entire school or district.
Digital subscriptions include unlimited, multi-user access (from school or home) to all books in your subscription via the online e-reader and the Orca Digital app. Each reading platform includes features for users to adjust their reading preferences (screen brightness, font size). The Orca Digital app also allows readers to save books to their devices for offline reading.
How does it work?
Pre-Built Digital Subscriptions
Orca offers several pre-built digital subscriptions for many ages and reading levels. To order one of these subscriptions, add it to your shopping cart, check out online, and our customer service team will be in touch to set up your access. We will be updating our pre-built list of digital subscriptions in Summer 2022.
Custom Digital Subscriptions
Orca is happy to build custom digital subscriptions to meet the needs of your school or library. Any Orca ebook can be included in a digital subscription. Unfortunately, we cannot include titles from our distributed publishers in digital subscriptions. Please get in touch with digital@orcabook.com for pricing and to discuss your school's or library's needs.
Access
You can access your subscription in two ways:
The Orca Digital app, available for tablets and smartphones. You can download ebooks to your device for offline reading.
The online reader is available for any web browser (PC/Mac).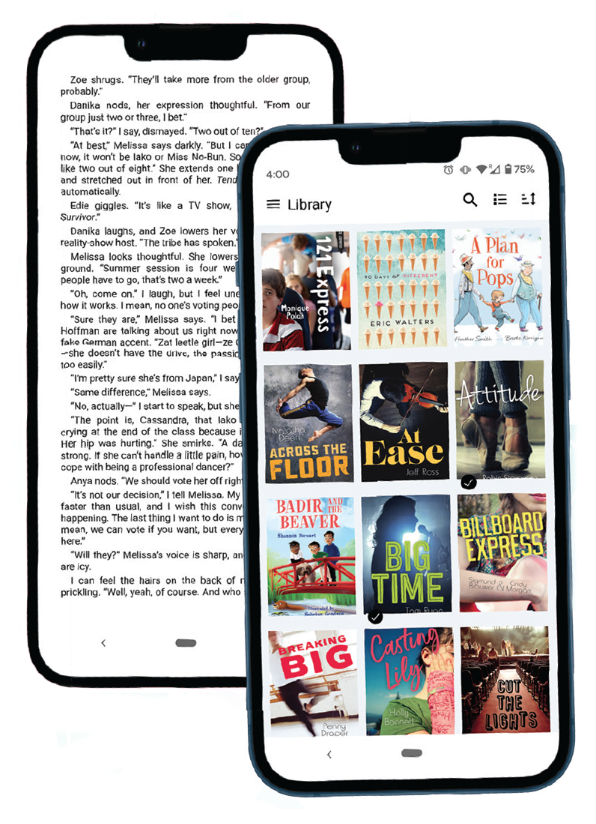 FAQs
Q: What's the difference between an ebook and a digital subscription?
A: An ebook is downloadable to your device for perpetual access (as long as the format is accessible by your device), but it is a single license for a single reader. A digital subscription provides access to ebooks for an unlimited number of readers for a specific amount of time (1 or 5 years).
Q: How do students access the ebooks as part of the subscription?
A: Students can read online using the Orca Digital Web Reader or through the Orca Digital App installed on their device for online or offline reading.
Q: Can I build a custom collection?
A: Yes, you can! We can create a digital subscription for a single book or an entire line or series. Please get in touch with digital@orcabook.com for pricing and to discuss your school's or library's needs.
Q: Do digital subscriptions include audio?
A: Orca's digital subscriptions do not include audiobooks and are not narrated. Most screen readers will be able to read the text, but the Orca Digital Web Reader and Orca Digital App do not include a read-aloud function.