Janine Carrington
Janine Carrington is a Black illustrator and comicographer with a playful, eye-catching approach. Janine has illustrated a variety of comics, workbooks, ad other projects around a theme of empowerment and Black excellence. After travel and art practice around the world, including stints in Italy, Japan, Brazil, and Morocco, Carrington returned to Toronto where she makes her home (for now).
Books by Janine Carrington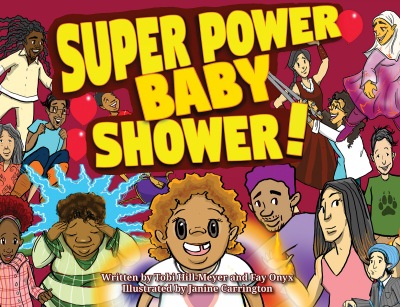 What happens when a Super Family prepares for a Super Powered Baby Shower? Of course there's going to be a distress call in the middle of the festivities!