Rachel Dougherty
Rachel Dougherty is a queer illustrator and children's book author. Rachel is passionate about kids growing into their best future selves, regardless of their assigned genders. She pushes paint and pixels from a cluttered but colorful studio in Philadelphia, where she's usually distracted by her charming wife and her yipping dog.
Books by Rachel Dougherty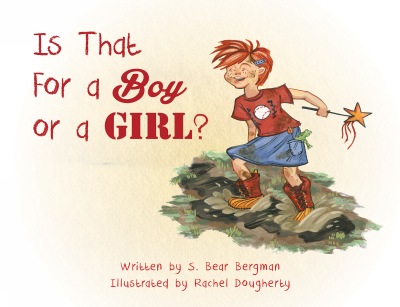 Peyton's not happy wearing a dress to dance at pow wow, but Auntie Eyota has a plan to help Peyton enjoy dancing again and see herself reflected as she wants to be – with the help of community.