Karen Hibbard
Karen Hibbard (she/her/hers) is a freelance illustrator who draws on a long career as a visual artist. Karen has illustrated picture books for Planète Rebelle (Montréal), Annick Press (Toronto) as well as several activity books for youth with Éditions Mango on behalf of the Musée d'Orsay.  As well, Karen illustrated a picture book, to be published in 2021, by Les Éditions du Soleil de Minuit (St.-Damien-de-Brandon, Québec).
Books by Karen Hibbard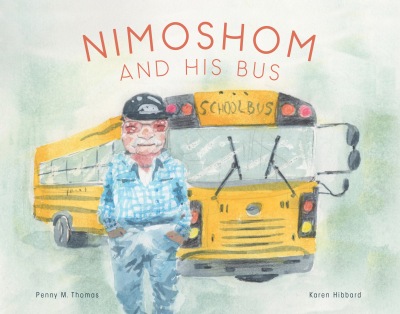 Nimoshom loved to drive the school bus. Every day, on the way to and from school, he had something to say. Sometimes, he told the kids silly stories. Sometimes, he taught them a new word or phrase in Cree.
Nimoshom and His Bus introduces readers to common Cree words and phrases. A glossary is included in the back of the book.