Bushra Junaid
An artist, curator, and arts administrator, Bushra Junaid was born in Montreal to Jamaican and Nigerian parents and raised in St. John's, NL. She has exhibited her work across Canada, curated numerous exhibitions, and illustrated Adwoa Badoe's Nana's Cold Days (Groundwood Books, 2009). She lives and works in Toronto, ON.
Books by Bushra Junaid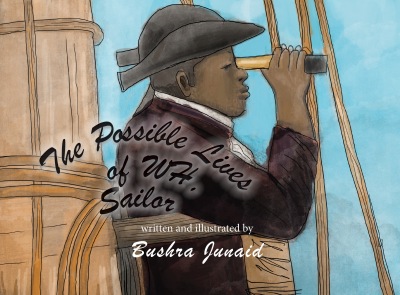 Who was W.H.? The remains of an anonymous 19th-century sailor inspire artist/author Bushra Junaid to reflect on the African experience in the North Atlantic in this powerful examination of a longstanding mystery.