Andrew B. Campbell
Dr. Andrew B. Campbell (DR. ABC) is presently an adjunct faculty member in the Master of Teaching Program at OISE–University of Toronto and an adjunct Assistant Professor at Queens University. A Jamaican-Canadian, Andrew has been an educator for over 25 years in Jamaica, The Bahamas, and Canada. A workshop facilitator and motivational speaker, his work focuses on issues of Equity, Diversity, Inclusion, Racism/Anti-Black Racism, Educational Leadership, 2SLGBTQI+ Issues, and Teacher Performance Evaluation.
Books by Andrew B. Campbell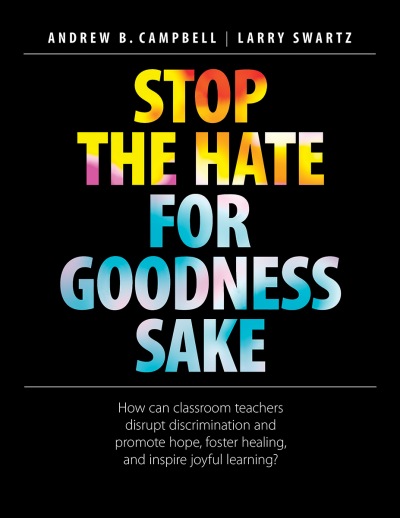 Over 40 practical lessons that guide teachers to confront racism and discrimination, and that lead young people to take action for inclusion and tolerance.