Niigaanwewidam James Sinclair
Niigaanwewidam James Sinclair, PhD., (he/him/his) is Anishinaabe (St. Peter's/Little Peguis) and an associate professor at the University of Manitoba. He regularly speaks and writes about Indigenous issues for national and international media outlets and his writing appears bi weekly in the Winnipeg Free Press. He has also published short stories in books like The Exile Edition of Native Canadian Fiction and Drama and graphic novels like This Place: 150 Years Retold. He is the 2018 recipient of a National Newspaper Award for best Canadian Columnist and also was named 2019 Peace Educator of the Year by the Peace and Justice Studies Association at Georgetown University in Washington, D.C. Niigaan is co-editor of the award-winning Manitowapow: Aboriginal Writings from the Land of Water and Centering Anishinaabeg Studies: Understanding the World Through Stories and the editorial director of The Debwe Series (published by HighWater Press).
Books by Niigaanwewidam James Sinclair
Beginning with traditional writing systems, Manitowapow shares diverse Indigenous perspectives and histories, from the late 1700s through to the present day in what is now Manitoba. Discover works by historically significant figures, well-known writers, contemporary leaders, storytellers and Knowledge Keepers, and vibrant new voices.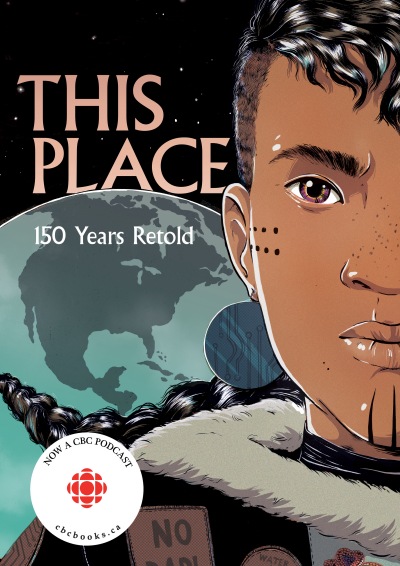 Explore the past 150 years through the eyes of Indigenous creators in this groundbreaking graphic novel anthology. Beautifully illustrated, these stories are an emotional and enlightening journey through Indigenous wonderworks, psychic battles, and time travel. See how Indigenous peoples have survived a post-apocalyptic world since Contact.