Constance Backhouse
Constance Backhouse is a Professor of Law at the University of Ottawa. She has published a number of prize-winning books such as Petticoats and Prejudice: Women and Law in Nineteenth-Century Canada; Colour-Coded: A Legal History of Racism in Canada, 1900-1950; and Carnal Crimes: Sexual Assault Law in Canada, 1900-1975. Her book, Claire L'Heureux-Dubé: A Life, was published in 2017. She was named to the Order of Canada in 2008.
Books by Constance Backhouse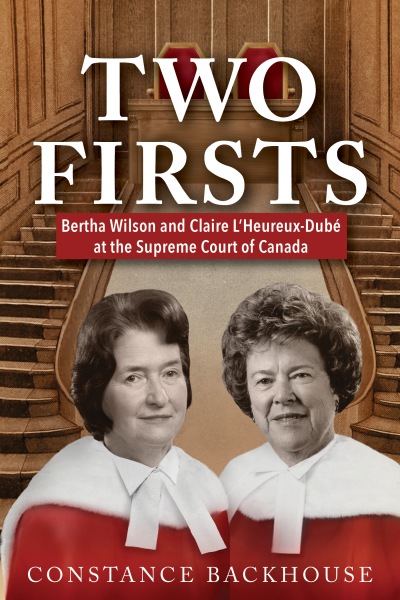 Bertha Wilson and Claire L'Heureux-Dubé were the first women judges on the Supreme Court of Canada, polar opposites in background and temperament, the two faced many identical challenges.