John Freund
John Freund was born in 1930 in Ceské Budejovice, a town located south of Prague, in Czechoslovakia. At the age of twelve, he was deported with his family to the Theresienstadt camp in the Czech garrison town of Terezin and then, in December 1943, to Auschwitz. In January 1945, the Nazis evacuated the camp and John was forced on a death march ahead of the advancing Soviet army from January to April 1945. He was liberated by American troops in 1945. In March 1948, John immigrated to Toronto. He became a chartered accountant and, in 1959, married his wife, Nora. They raised three daughters and are proud grandparents who still travel the world.
Books by John Freund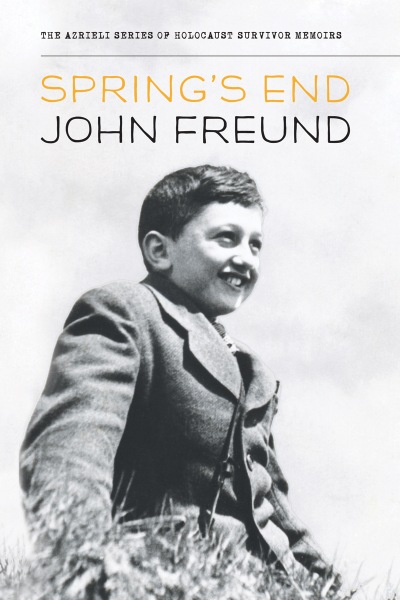 A young boy who loved soccer as much as he loved to write, Spring's End tells how John Freund's joyful childhood is shattered by the German invasion of his homeland, Czechoslovakia.