Shazia Afzal
Shazia Afzal has been a teacher and storyteller for over twenty years. Having immigrated to Canada in 2002, Shazia sought to live near her community mosque with every move. Because of her firsthand understanding of the challenges Muslim families face in new communities, the incredible story behind the construction and transportation of the Midnight Sun Mosque resonated with Shazia. She felt compelled to share the story with children who may not have heard of its epic adventure and to remind young readers that it is a blessing to live in a country where people are free to practice their faith. Shazia lives in Mississauga, Ontario.
Books by Shazia Afzal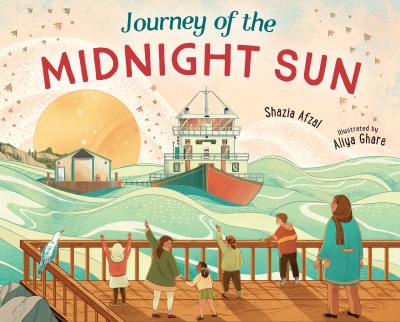 A beautiful picture book based on the true story of the Midnight Sun Mosque that traveled 4,000 kilometers across Canada to become one of the most northern mosques in the world.