Jennifer Tzivia MacLeod
Jennifer Tzivia MacLeod is a Canadian writer who lives in northern Israel. She writes award-winning books for Jewish kids and families, as well as fiction, nonfiction and poetry for a range of publications. She has won PJ Library's Author Incentive Award twice, along with SCBWI's Crystal Kite Award, the only peer-selected award for excellence in the field of children's literature.
Books by Jennifer Tzivia MacLeod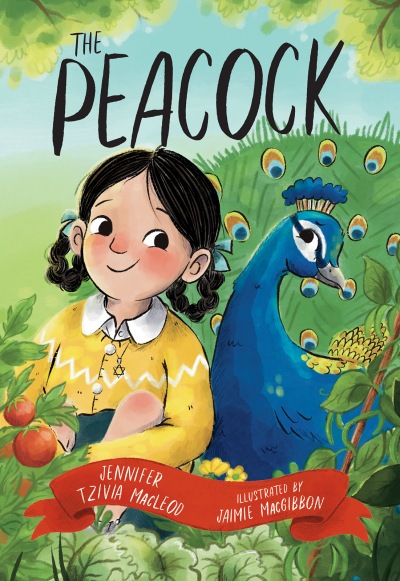 In this partially illustrated early chapter book set in 1947, when a young girl's father is away in Europe helping refugees, she is left to deal with a stray peacock who has arrived in her family's yard, much to her mother's dismay. The girl devises a plan to earn the peacock's trust and return it to its home at the zoo.