Deborah Roffman
Deborah Roffman, MS, is an award-winning nationally certified human sexuality educator who's been teaching children and guiding families and hundreds of schools across the U.S. for decades. Her ability to find common ground by keeping the focus on young people and their universal needs around healthy sexual development is one of her gifts. She's the author of three acclaimed books for parents and teachers. The subject of a recent profile in The Atlantic, she's been named one of Time Magazine's "16 Top Parenting Experts for the 21st Century".
Books by Deborah Roffman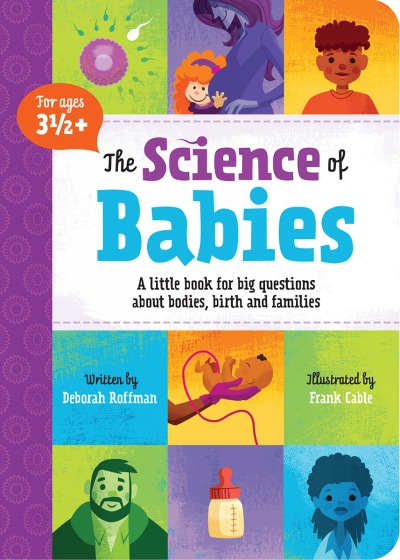 This revolutionary, beautiful and fun board book is a perfect way to start talking to kids early about reproduction, bodies, birth and families. It will allow parents to establish that this topic, like all others, is safe and healthy to ask and talk about.