Beatrice Deer
Beatrice Deer is a singer, a seamstress, an advocate for good health. Beatrice has built up a group of musicians for her band—all talented in their own right—and they excel in allowing Beatrice's Inuktitut and English lyrics to soar over a pop folk-rock sound. Inuit culture, women's perspectives on life, love, and storytelling seep from all of Beatrice's music in an emotional and compelling way. Beatrice has four albums under her belt, including an award winner for Best Inuit Cultural Album at the 2005 Canadian Aboriginal Music Awards. Beatrice has been based in Montreal since 2007. She travels north to perform and reconnect with her family ties on a regular basis. Connection to culture and a healthy lifestyle are all important aspects of Beatrice's life—her advocacy in this regard has made her a role model for many Inuit, young and old.
Books by Beatrice Deer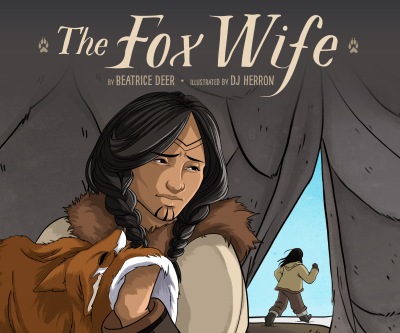 Based on award-winning musician Beatrice Deer's powerful song "Fox," this graphic novel reinterprets a traditional Inuit story for a new generation.