Leanne Betasamosake Simpson
Leanne Betasamosake Simpson (she/her/hers) is a Michi Saagiig Nishnaabeg scholar, writer, and musician with a PhD from the University of Manitoba. She is the author of A Short History of the Blockade, Noopiming, As We Have Always Done, Dancing on Our Turtle's Back, Islands of Decolonial Love, and This Accident of Being Lost. Leanne is a member of Alderville First Nation, in Ontario, Canada. Leanne's fourth album, Theory of Ice will be released in March 2021 with You've Changed Records.
 
Books by Leanne Betasamosake Simpson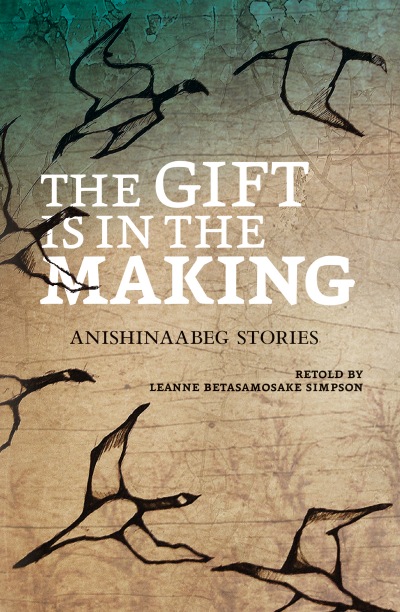 The Gift Is in the Making retells previously published stories that bring to life Anishinaabeg values and teachings for a new generation. Readers are immersed in a world where all genders are respected, the tiniest being has influence in the world, and unconditional love binds families and communities to each other and their homeland.