India Desjardins
India Desjardins is a French Canadian author and screenwriter based in Montréal, whose popular series Le journal d'Aurélie Laflamme has sold more than two million copies in the francophone space and has been adapted for the big screen. Her picture book Le Noël de Marguerite won the 2014 BolognaRagazzi Award and was a finalist for the Governor General's Literary Award. India worked as a journalist for ten years before devoting herself to books and screenplays, and she also writes for adults.
Books by India Desjardins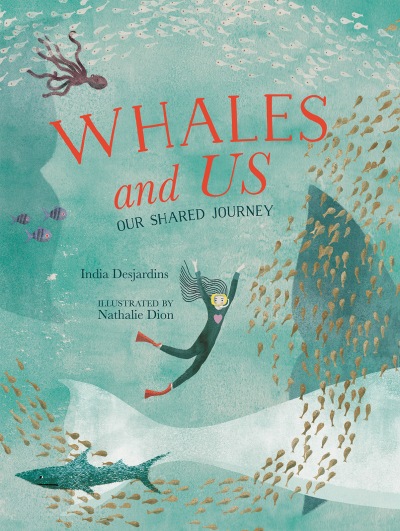 This beautifully illustrated nonfiction picture book examines the history, environment, biology and behaviors of whales. Using stories and legends, Whales and Us explores humans' relationships to whales, threats to the whales' existence and what we can do to protect them.