Juan Camilo Mayorga
Juan Camilo Mayorga is a graphic designer who graduated from the Universidad Nacional de Colombia, where he developed a special interest in illustration and art. He currently lives in a small town near Bogotá named Zipaquirá, where he develops his work as an illustrator of various editorial projects, such as picture books and illustrations for magazines, which have been published in Colombia, other countries in Latin America, and Europe.
Books by Juan Camilo Mayorga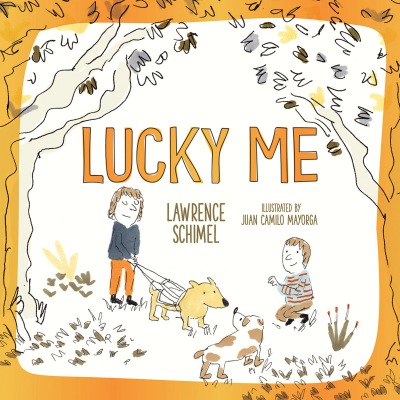 Bruno's friend Sanjay has his own room and a pet iguana. Bruno's brother, Mateo, who is visually impaired, has a dog named Rocco who helps him get around, and Mateo is a fantastic storyteller. Bruno doesn't have a pet, and he has to share his room, but he still feels like the luckiest of all to have such a great brother and amazing friend.