Aliya Ghare
Aliya Ghare graduated from OCAD University, where she majored in illustration and minored in English, with the hope of combining the two disciplines to write and illustrate children's picture books and graphic novels. She enjoys creating visually rich and poetic imagery, and exploring social and political issues, as well as human interest subjects, in her work. In addition to illustrating picture books, her illustrative works range from editorial to advertising, surface design and more. Her work has been recognized by the Society of Illustrators, American Illustration and Adobe, and has been awarded by and published in the Applied Arts and 3x3 magazines. Aliya lives in Toronto.
Books by Aliya Ghare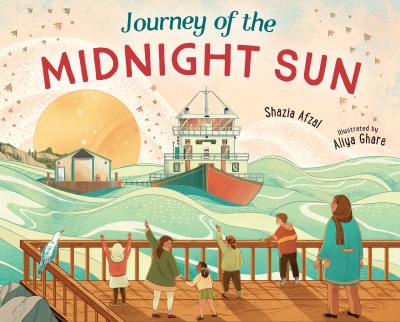 A beautiful picture book based on the true story of the Midnight Sun Mosque that traveled 4,000 kilometers across Canada to become one of the most northern mosques in the world.