Karen Patkau
Karen Patkau graduated from the University of Manitoba with a Bachelor of Fine Arts Honours degree, and became interested in visual storytelling while studying for her Master of Visual Arts degree at the University of Alberta. She has been writing and illustrating for many years. Her work appears in children's picture books, educational publications, posters, advertisements, magazines, package designs, greeting cards and art exhibitions. Karen has a life-long disability and walks with a prosthetic leg. Karen lives in Toronto.
Books by Karen Patkau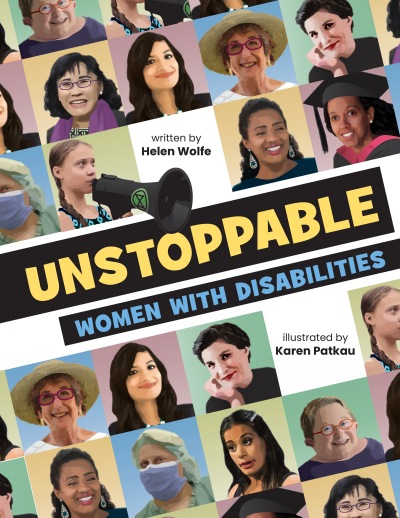 Ten very different disabled women, from neurosurgeon Dr. Karin Muraszko to environmental activist Greta Thunberg, who are making a difference in the world.