Carrielynn Victor
Carrielynn Victor is fueled by the passion to tell stories through her art. Her ancestors come from around the world descending from bloodlines in Scotland, Ireland, and Wales that arrived in the Americas in the 1600s, and Coast Salish ancestors that have been sustained by S'olh Temexw (our land) since time immemorial. Carrielynn was born and raised in S'olh Temexw and nurtured by many parents, grandparents, aunts, and uncles.
Along with a thriving art practice, Carrielynn maintains a communal role as a plant practitioner. The responsibilities for traditional plant practitioners range from protection and preservation of lands to networking and trade, and harvest and preparation methods.
Books by Carrielynn Victor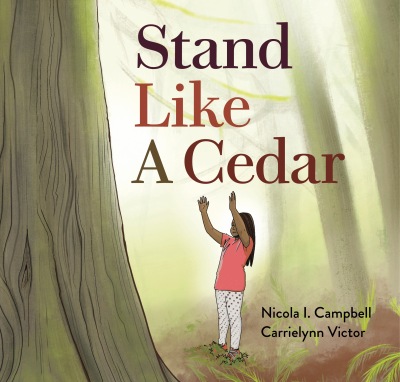 Follow Nicola I. Campbell's lyrical storytelling on a journey through the wilderness to discover the animals of British Columbia, their names in the Nle?kepmxcín or Halq'emeylem languages, and the teachings they have for us. Experience a celebration of sustainability and connection to the land through breathtaking art.