Britt Wilson
Britt Wilson (she/her/hers) is a ceramic artist, illustrator, cartoonist, and letterer. A graduate from Sheridan College, Britt is the author/illustrator of Britt Wilson's Greatest Book on Earth, Ghost Queen, and Cat Dad, King of the Goblins. An expressive letterer, her whimsical style in the mini-series Fionna and Cake (Boom! Studios) was nominated for a Harvey and Eisner award. She lives in Toronto with her family, two cats, and way too many houseplants.
Books by Britt Wilson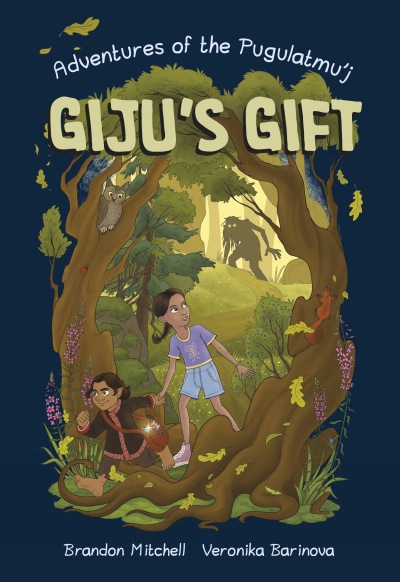 When Mali meets Puug, she's surprised to discover he's wearing her stolen hair clip. If she helps him find what he needs, she has a chance of getting it back. Join Mali and Puug as they race to keep one step ahead of an ancient giant in the first volume of this series for young readers.