Gabi Epstein
Gabi Epstein is a DORA Award winner and one of Canada's leading stage and cabaret performers best known for playing Audrey in Little Shop of Horrors with the Stratford Festival and Fanny Brice in Funny Girl with the Segal Centre/Harold Green Jewish Theatre. She has narrated 9 audiobooks to date including To Look a Nazi in the Eye, Hiding Edith, The Brushmaker's Daughter, and Restitution- by Kathy Kacer (for ORCA), and Broken Strings- by Kathy Kacer, He Must Like You- by Danielle Younge-Ullman, Nothing the Same, Everything Haunted- by Gary Barwin, and The Many Mysteries of the Finkel Family- by Sarah Kapit (for Penguin Random House).
Books by Gabi Epstein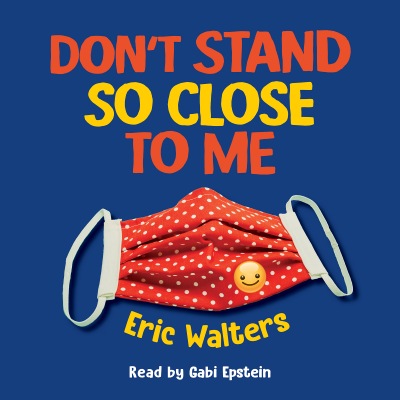 In this novel for middle readers, thirteen-year-old Quinn and her friends try to adjust to life during the COVID-19 pandemic.