Mildred Walters
Mildred Walters is Diné (Navajo) from Torreon, New Mexico in Eastern Navajo Nation. She has a Bachelor of Arts in Linguistics, a Master of Arts in Language, Reading, and Culture and a Master of Arts in Information Resources and Library Science. She currently works as a Librarian for a Tribal Public Library in Sandia Pueblo, New Mexico and has done so for 11 years. Mildred currently lives in Albuquerque, New Mexico.
Books by Mildred Walters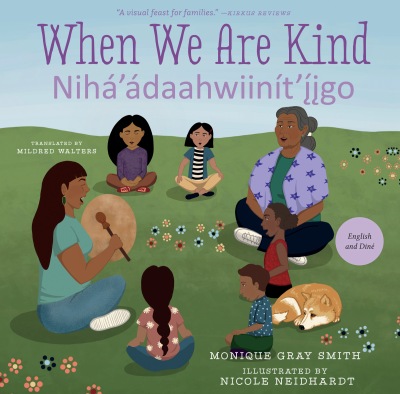 This dual-language beautiful picture book looks at how the simple act of being kind, to others and oneself, affects all aspects of a child's life. In English and Diné.