Anna Sarvira
An illustrator from Kyiv and co-founder of the Pictoric Illustrators Club, Anna Sarvira has been interested in books and their design since childhood. What began as a childhood passion has become her profession. A graduate of Ukraine's National Academy of Fine Arts and Architecture, she collaborates with many Ukrainian publishers and children's magazines. She has taken part in many exhibitions in Ukraine and abroad; in early 2022 the Museum of Modern Art (NY) featured her graphic artwork on daily life in Ukraine just before Russia's invasion. Her work has been awarded the COW (Centre of the World) International Prize and the Joseph Binder Award.
Books by Anna Sarvira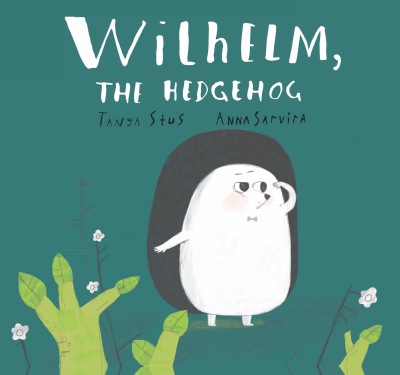 Originally published in Ukraine, this charming tale tells of a young and very curious hedgehog who,with the help of his friends, realizes his dreams. It celebraes creativity and inspiration, and the friends who help you along the way.