J.R. Keaolani Bogac-Moore
JR Keaolani Bogacs-Moore is a queer, Black Native Hawaiian disabled and neurodivergent illustrator. Keaolani is highly influenced by queer Leather culture and portrays aspects of this subject matter in picture books for young adult to mature audiences involving navigation of teen years growing up as a queer black native person in the Pacific, discovering racial and sexual identity, sharing personal narratives of diaspora and subcultures within editorial, fine art, and comics.
Books by J.R. Keaolani Bogac-Moore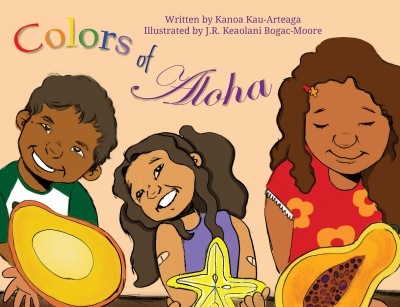 An indigenous Hawai'ian colour adventure, featuring older brother Kalani teaching a gaggle of keiki their colours on a Saturday fishing trip.