Frank Rain Leaf
A self-taught artist, Frank Rain Leaf was influenced by observing his grandfather, Little Joe Gomez, who employed various mediums, such as pencil, to do sketches. This enabled Frank to develop his own special way of illustrating and painting. Drawing from memories of his youth in the village, his art captures the scenery and wildlife of the Taos Mountains. An elder councilman, Frank believes in the traditional way of life and is a strong supporter of tribal language revitalization. He is a famous championship hoop dancer and powwow fancy dancer and has performed in Disneyland. He also provided the artwork for the Taos Pueblo Nation's tribal seal.
Books by Frank Rain Leaf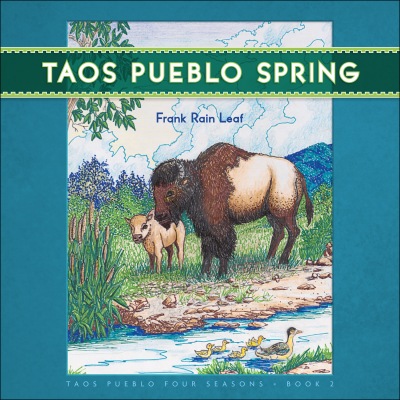 The Spring book depicts life on the Taos Pueblo as nature blooms.