Ainara Alleyne
Ainara Alleyne is a 13-year-old elementary student from Hamilton, Ontario. Ainara curates the Instagram page @ainarasbookshelf, where she highlights books for young people whose authors and main characters are Black, Indigenous and People of Color, disabled and from other underrepresented communities. She believes that, by experiencing other cultures and perspectives through books, we can not only acknowledge our differences but also be able to understand and embrace them. Ainara was Hamilton Public Library's first Junior Librarian-in-eResidence. She speaks to student teachers at various universities and pedagogy symposiums, and she has been featured in the New York Times, as well as on CBC, CTV and numerous podcasts. Her TV show, also called Ainara's Bookshelf, which she created, co-wrote and produced, aired on TVOkids and is currently available on YouTube.
Books by Ainara Alleyne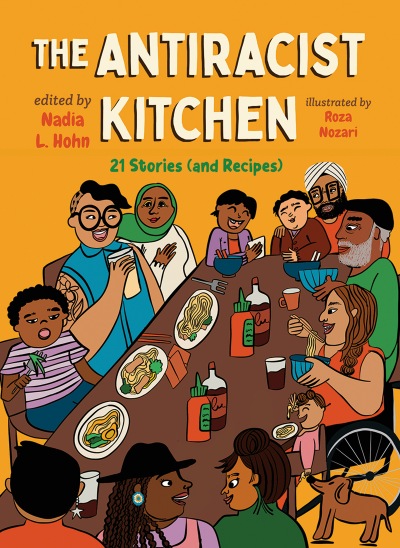 This illustrated nonfiction anthology is a collection of stories and recipes about antiracism from 21 North American children's authors.