Bilaal Rajan
Bilaal Rajan started fundraising at the age of four, when he sold clementines to raise money for the victims of an earthquake in India. Since then he has raised funds for children in Southeast Asia, Haiti and Africa. In March 2005, Bilaal became the UNICEF Canada Child Representative. He continues his fundraising efforts while attending school and traveling the world spreading his message of hope. Bilaal lives in Toronto, Ontario, with his parents.
Books by Bilaal Rajan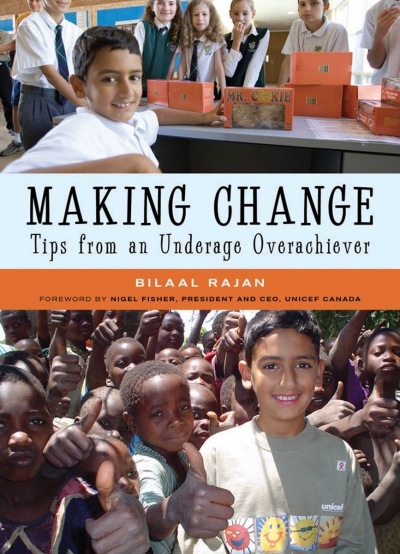 Motivation, inspiration and fundraising tips from UNICEF Canada's Child Representative.