Deborah L. Delaronde
Deborah L. Delaronde is Métis and lives in central Manitoba on a cattle ranch along the western shores of Lake Winnipegosis. She honours her Métis heritage by writing and publishing under her maiden name. Deborah's twelve published stories (with the exception of Friendship Bay and The Rabbit's Race) focus around Métis protagonists with story situations that she hopes will convey the way of life of the Métis people in both a historical and contemporary context. Louis Riel Day: The Fur Trade Project is Deborah's twelfth book. Deborah was the first recipient of the Beatrice Mosionier Aboriginal Writer of the Year Award in 2015.
Books by Deborah L. Delaronde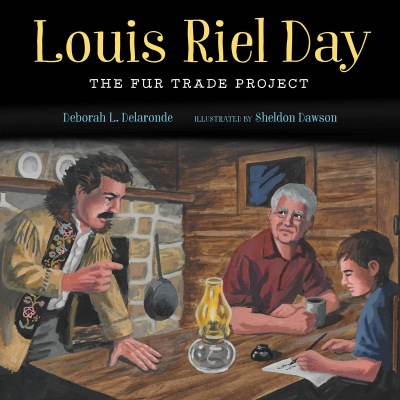 A young boy learns about the history of the fur trade and Louis Riel Day for a school project with the help of his grandfather in this illustrated picture book.