Karen Pheasant-Neganigwane
Karen Pheasant-Neganigwane is an Anishinaabe dancer, educator, writer, artist and orator from Wiikwemkoong on Manitoulin Island, Ontario. Her grandparents, maternal and paternal, come from Wiikwemkoong. Her parents are residential school survivors. Karen is a PhD candidate in Educational Policy Studies/Indigenous Peoples Education at the University of Alberta and is an Assistant Professor at Mount Royal University in the Treaty Seven region. She is cross-appointed to the Department of General Education, Office of Teaching and Learning, and the Department of Humanities–Indigenous Studies. Her book, Powwow: A Celebration Through Song and Dance, was short-listed for a number of awards and won the CCBC Norma Fleck Award for Canadian Children's Non-Fiction. Karen lives in Lethbridge, Alberta.
Books by Karen Pheasant-Neganigwane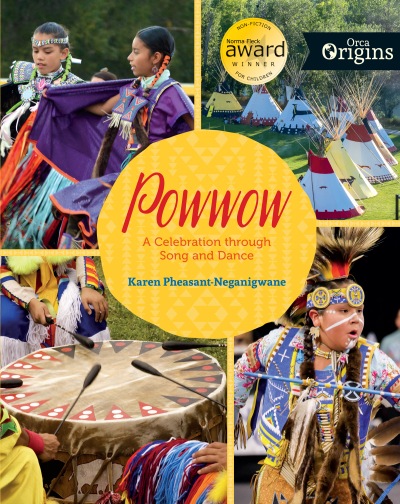 Part of the nonfiction Orca Origins series for middle readers. Illustrated with photographs, Powwow is a guide to the dance, music and culture of this Indigenous celebration.