Grant Lawrence
Grant Lawrence, une personnalité connue du réseau anglais de Radio-Canada, est l'auteur de trois ouvrages pour adultes : Adventures In Solitude, The Lonely End of the Rink et Dirty Windshields. Les deux premiers lui ont mérité un prix Bill Duthie (choix des libraires) aux BC Book Prizes, faisant de Lawrence le premier auteur à être deux fois lauréat. Au cours de sa carrière, Grant Lawrence a aussi remporté un prix Écran canadien, il a été chroniqueur au North Shore News et gardien de but pour l'équipe de hockey de garage les Flying Vees. Il vit à Vancouver avec son épouse Jill Barber et leurs deux enfants.
Books by Grant Lawrence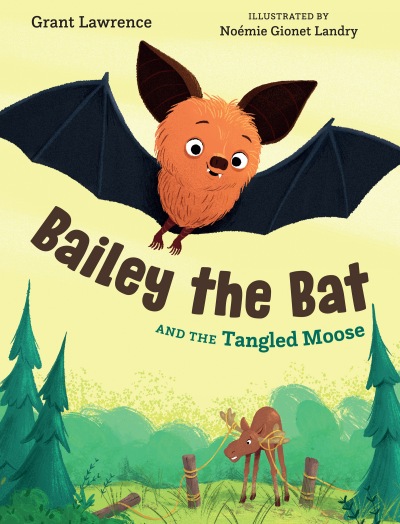 A young bat sneaks out of the roost while the rest of the colony is asleep to help rescue a moose that has gotten entangled in rope.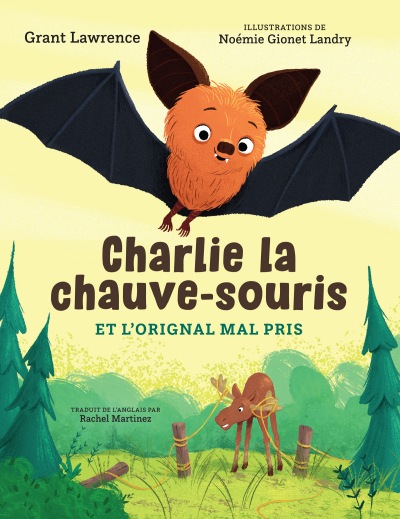 Une petite chauve-souris se glisse hors de son gîte pendant que le reste de la colonie dort encore, pour aider un orignal qui s'est empêtré dans un câble.