Reuben Boulette
Reuben Boulette (he, him, his) is an Anishinaabe/Métis artist, musician, and teacher who works with Winnipeg School Division as an Indigenous Graduation coach. Reuben uses his understanding of fine art, history, and Indigenous studies to support students and teachers alike in learning about Indigenous history in what is now called Canada. He is the author of two guides with Portage & Main Press: Teacher Guide for KC Adams' Perception: A Photo Series and Teacher Guide for A Girl Called Echo.
Books by Reuben Boulette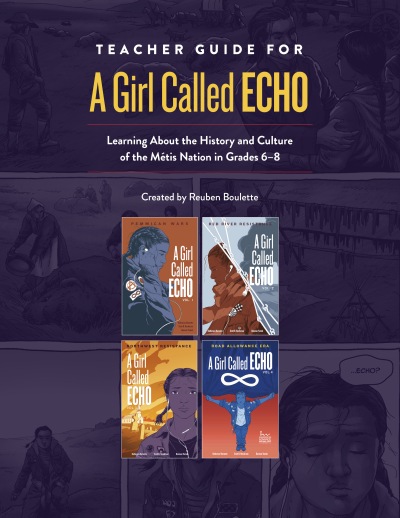 Written by Anishinaabe educator Reuben Boulette, this guide includes lesson plans specific to each book in the A Girl Called Echo series, original articles about the history of the Métis Nation and their fight for sovereignty, and activities that introduce students to the critical study of graphic novels and sequential art.