Jonathan Bécotte
Auteur des romans Souffler dans la cassette (Leméac, 2017), récipiendaire du prix Cécile-Gagnon, et Maman veut partir (Leméac, 2018), récipiendaire du prix Alvine-Belisle, Jonathan Bécotte a terminé ses études en éducation à l'Université Concordia au printemps 2020. Maintenant enseignant au primaire, également titulaire d'un baccalauréat en études théâtrales, on reconnaît son style d'écriture à la poésie qui teinte ses récits et aux voix enfantines qui savent faire résonner la beauté dans l'ordinaire. Honey et Ketchup est son premier album pour enfants illustré.
Books by Jonathan Bécotte
Papa a une nouvelle amoureuse et elle parle anglais. Son fils a mon âge, mais parle anglais lui aussi. Ils viennent de l'Australie. Papa est certain qu'on va bien s'entendre, mais allons-nous nous comprendre ?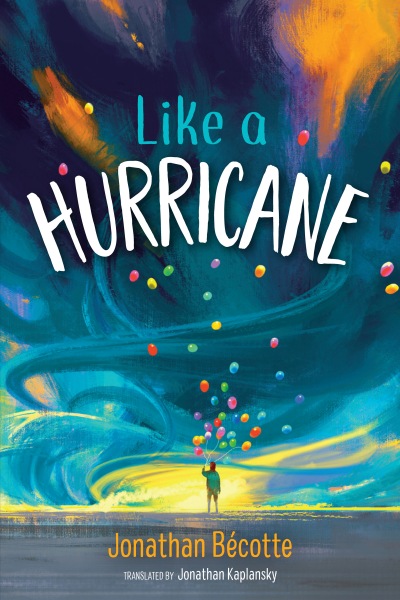 In this novel in verse for middle readers, a young teen struggles with revealing who he really is to those he loves.