Michael Redhead Champagne
Michael Redhead Champagne, born and raised in Winnipeg's North End, is an award-winning community organizer, public speaker, and a proud member of Shamattawa First Nation. Michael believes we all have a gift and shows youth the path to discover their own. He is solution oriented and passionate about building system literacy, encouraging volunteerism, and engaging communities to be involved in the design, delivery, and evaluation of any initiative that affects them.
Michael leads by example and travels across Canada sharing his gift with others. Whether he is speaking to educators, youth, the business community or the not-for-profit sector his goal is the same, to help heal, shape and create a call to action for everyone.
Books by Michael Redhead Champagne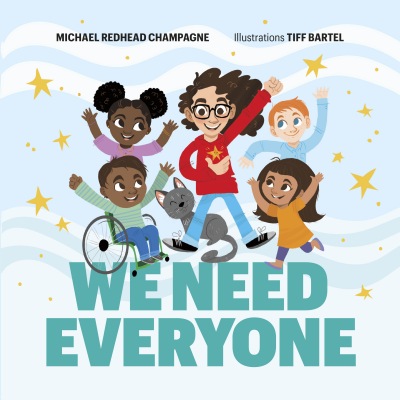 What is your gift? How can you use your gift to help others?
We Need Everyone empowers children to identify their gifts and use them to overcome challenges and strengthen their communities. Inspiring and uplifting, this interactive picture book celebrates diverse cultures and abilities. Perfect for reading aloud.