E.G. Alaraj
E.G. Alaraj grew up in the magical place that every child knows, where ideas look like pictures drawn from crayons, paint or ink and sound like stories from long ago and far away. The youngest of six girls in a homeschool family, she spent her childhood with her nose in storybooks, art books, music books, notebooks and trouble—especially trouble. In fact, she thinks trouble and imagination are best friends. E.G. lives in Vancouver, British Columbia.
Books by E.G. Alaraj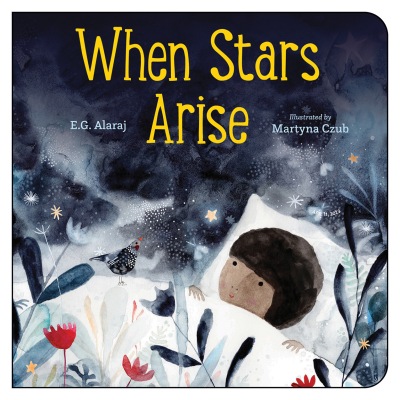 A dusky rural landscape and comforting bedtime routine draw a child closer to sleep in this illustrated lullaby board book.