Sheryl Normandeau
Sheryl Normandeau is a lifelong gardener and holds a Prairie Horticulture Certificate and a Sustainable Urban Agriculture Certificate. She is a freelance writer specializing in gardening writing, with hundreds of articles published. Sheryl is a regular contributor to Herb Quarterly, Gardener for Canadian Climates and Prairie Garden, and she is the author of The Little Prairie Book of Berries. She lives in Calgary.
Books by Sheryl Normandeau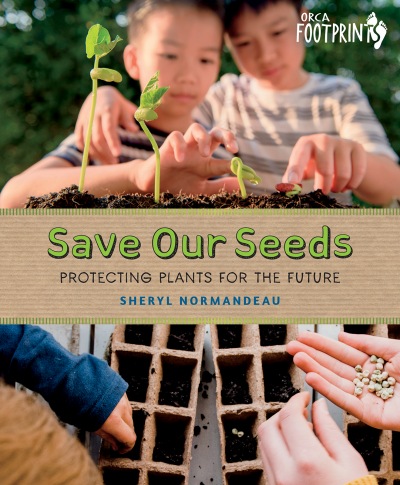 Part of the nonfiction Orca Footprints series for middle-grade readers, this book examines the importance of seeds to all living things, the threats they face and why we have to preserve and conserve seeds for the future. Illustrated with photographs throughout.