Angela Hovak Johnston
Angela Hovak Johnston is an Inuk woman who was raised on the land in the Kitikmeot Region of Nunavut until she was sent away to school. Using her Inuinnaqtun name given to her at birth is her way of carrying on a past relative's name and the characteristics of that ancestor. Hovak has a deep connection to her culture and traditional arts and skills. Now living in Yellowknife, Northwest Territories, Hovak does some type of traditional artwork every day, from sewing, soapstone carving, jewellery making, tanning hides, and fleshing and preparing skins to her latest type of art, tattooing.
Books by Angela Hovak Johnston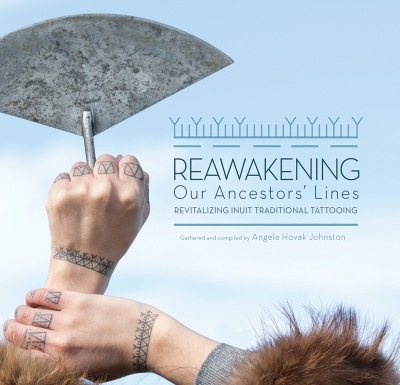 For thousands of years, Inuit women practised the traditional art of tattooing. This book shares moving photos and stories from women are reawakening the tradition and sharing this knowledge with future generations.