Matilda Sulurayok
Matilda Sulurayok is an elder who resides in Arviat, Nunavut. She was born and raised on the land near Chesterfield Inlet, Nunavut. She was raised by her parents and her grandmother, and she remembers much of what her grandmother taught her. Matilda's family lived a traditional life and raised several sled dogs. Kamik's First Sled is the first book to be based on Matilda's memories of traditional dog rearing. Matilda worked at the Andy Aulatjut Elder Centre as a caregiver for many years before she retired. She is a talented seamstress and enjoys sewing. She loves working with sealskins and makes beautiful kamiks.
Books by Matilda Sulurayok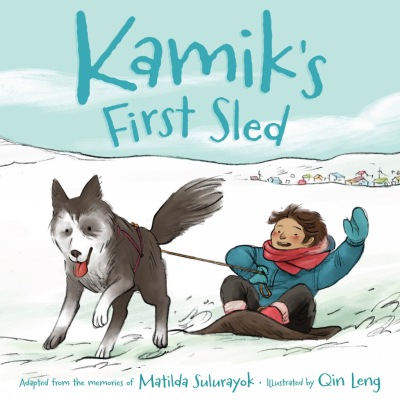 With some help from his grandmother, Jake learns how to train his dog Kamik to pull its first sled.