Wanda Robson
The late Wanda Robson was a well-known storyteller, author, community activist and unceasing crusader in seeking justice for her older sister Viola Desmond, who was wrongly arrested in 1946 for sitting in the "white only" section of the Roseland Theatre in New Glasgow, Nova Scotia. In 2010 she published Sister to Courage: Stories from the World of Viola Desmond. Wanda was a longtime resident of North Sydney, Nova Scotia, where she lived with her husband, Joe, until she passed away in 2022.
Books by Wanda Robson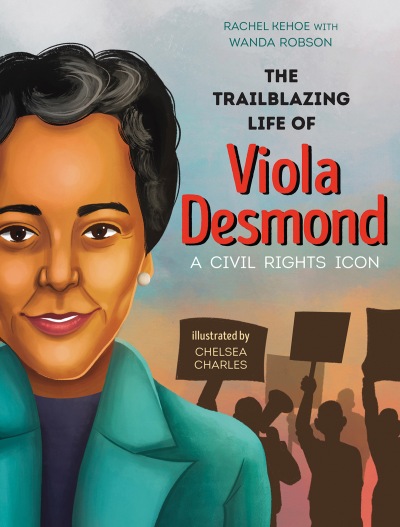 This illustrated nonfiction book for middle-grade readers tells the story of Viola Desmond's life, based on interviews with her sister Wanda Robson.