Norman Chartrand
Norman Chartrand is Saulteaux–Métis Anishinaabek. He is Jennifer's great-uncle and the son of Elise Beauchamp and Arthur Jacque (Jimmy) Chartrand. Elise Beauchamp was the daughter of Philoméne Klyne and Jean Beauchamp. Julia Brass was the daughter of Julia McLeod of Pelly and George Brass. Jean Beauchamp was the son of Nancy Chartrand and Joseph Beauchamp. His ancestors come from the Riding Mountain territory in Manitoba.He is a member of the Pine Creek Indian Band in Camperville, Manitoba.
Books by Norman Chartrand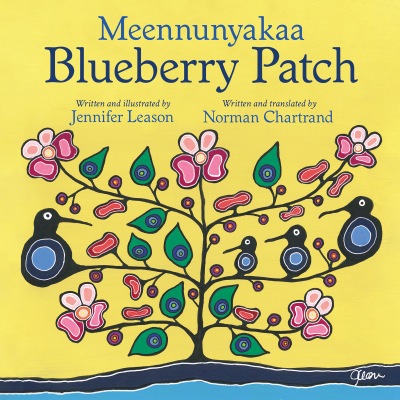 In this dual-language book, the story of how Indigenous people harvested berries and how that tradition continues to this day.