George Chiang
George Chiang grew up loving and playing hockey in Etobicoke, Ontario. George is the composer of the internationally acclaimed musical Golden Lotus and the author of the children's books The Railroad Adventures of Chen Sing and The Pioneer Adventures of Chen Sing. He has directed and/or produced award-winning music videos for his songs, including A World Away (Remix) and Old Montreal, among others. George's acting credits include roles in Eloise at the Plaza and McKenna Shoots for the Stars. He lives in Stouffville, Ontario.
Books by George Chiang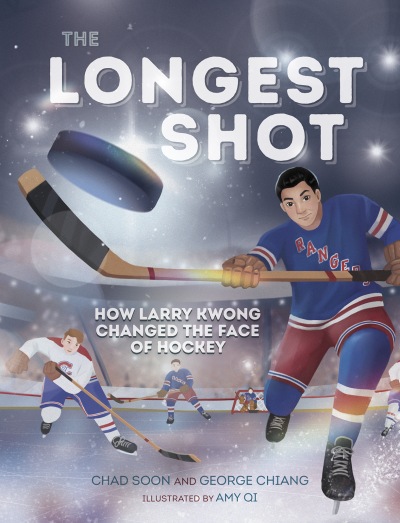 This illustrated nonfiction book for middle-grade readers tells the story of how Larry Kwong became the first player of Asian descent in the NHL.