Sheri Sutterley
Sheri Sutterley has been a presenter on the national level with the Bureau of Education and Research for over 20 years, sharing her wisdom and love of teaching with thousands of teachers across the United States. Sheri received her degree from Cal Poly–San Luis Obispo in California and taught for 40 years, primarily in Kindergarten as a Reading Recovery certified teacher. She met Bob and Marlene McCracken while attending many of their whole-day conferences and used their techniques and strategies to engage her students as they became readers.
Books by Sheri Sutterley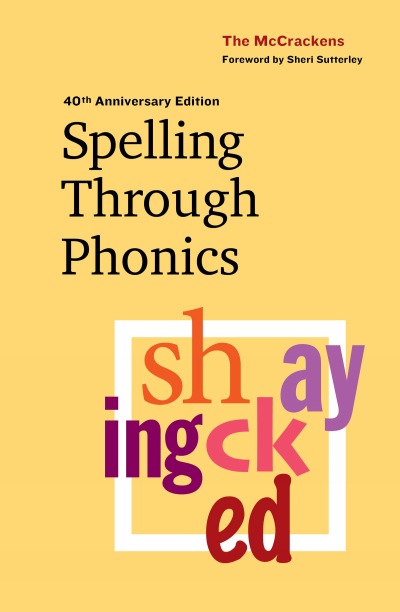 This 40th anniversary edition of the beloved bestseller has the same compact and easy-to-use format thousands of educators know and love! Teach spelling easily and efficiently in grades 1–3 using the McCrackens' original spelling instruction program, reproducibles, and detailed instructions for visual, auditory, and kinesthetic learning.